I know they say that
Sharing is Caring
, "they" being Barney the Purple Dinosaur, but there are certain food items that I just can't offer up. So, for this week's edition of
Siriously? I'm Serious
I thought I would SHARE them. Because deep down, I do care...
CEREAL
Milk in a bowl is meant for one person and one person only. I would compare sharing cereal to reserving bath water for the next bather, it just shouldn't be done.
ICE CREAM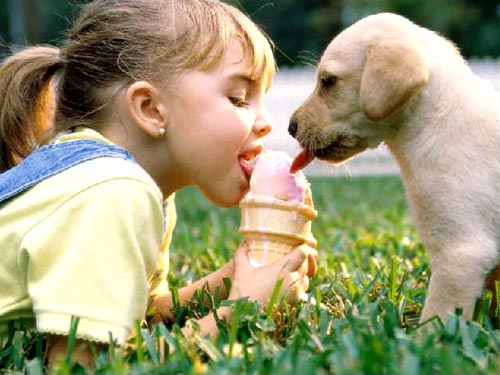 When you eat ice cream with a spoon, there's that unavoidable amount that escapes your tongue and sticks to the utensil. I'm fine with that when it's my tongue that the ice cream has dodged. But someone else's? I'm just realizing how gross this post is thus far. Sorry about it.
POPCORN
This has nothing to do with my germaphobia, and everything to do with my control issues. You see, I just love popcorn so much, and I love sitting in a dark theater hugging a big tub of it. I don't want your hand to reach in my lap and take that love away from me. I swear you guys, I'm a normal person. p.s. Popcorn from the
Arclight
is my true love.
Now, what are some foods that you cannot share?